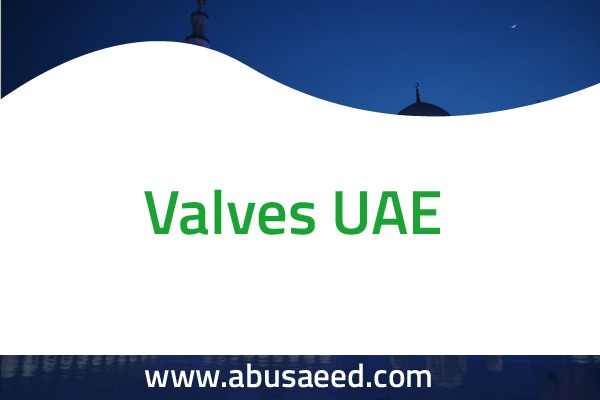 Valves play a vital role in most of the industries involving pipelines or other applications. It enables precise and consistent water control in all kinds of buildings. The UAE offers number of selling options and teh most common sales approach is the appointment of a distributor or local commercial agent for the entire country or in specific emirates.
Abusaeed Trading Company LLC is one if the most reputed distributors of a wide range of components, equipments, spares and tools for the industry. We are responsible for the sale of products for the specified territory such as Thermostats, Refrigerants, Actuators, Valves UAE. As Honeywell UAE Distrbutor, we have a long list of satisfied clients including some of the most reputed firms from Middle East, Africa and India.
Features of valves
The important types of valves include Butterfly, 6-Way, Ball, PICV and Globe. Consequently we're your most favoured valve distributors for proven performance on every job. In addition, the CPQ tool will help to determine the right valve for the job.
Modular 6-Way Control Valves
Design efficient, reliable hydronic systems with true equal-percentage contol of heating and cooling from one valve. Further, you'll find versatile savings with control valves that manage 2-pipe applications in 4-pipe systems. In addition change-over applications. Here are the features:
Compact size
Firstly, highly compact, side-by-side design with zero-leakage close-off eliminates the need for change-over valves. Further, available in 1/2 and 3/4 inch sizes.
Flexible configuration
Secondly, two flow sequences (heating or cooling) with industry leading Cv range, from 0.3 to 14, for a total of 80 possible configurations.
Powerful specification
Thirdly, class-leading ratings for temperature, close-off pressure, static pressure and leakage. In addition, 600psi through the rated
Proven Honeywell control
Fourthly, superior modulating control: Each valve is preassembled with a Honeywell MN7510 actuator and tagged at the factory for easy identification.
Globe Valves
To keep tight control of the environment, globe valves provide the needed rangeability and close-off.
Ball Valves
Control hot and chilled water to provide two-position, floating, or modulating functions.
Butterfly Valves
Liquid or gas flow through pipes has specialized control with complete shut off when necessary.
PICV Valves
In a single valve dynamic balancing integrates flow control and temperature control functions.
Abusaeed Trading Company dedicated to provide the best of products and services. We offer very competitive prices and ensure prompt delivery of our products.
For more information please click www.abusaeed.com
Contact
connect@abusaeedtrading.com
+971 (0)4 2209 646+971 (0)4 2209 647