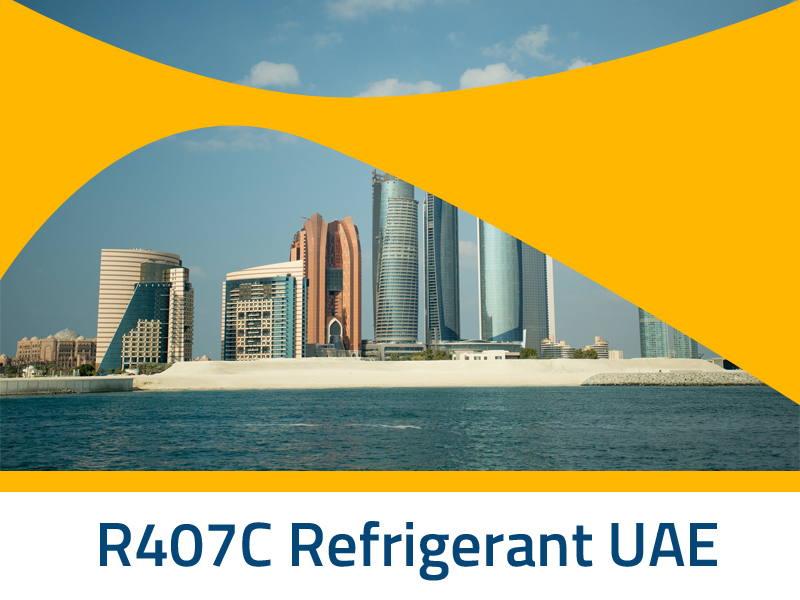 R407C Refrigerant UAE the authorized Honeywell Refrigerant retail suppliers in the UAE – Abusaeed Trading Company is the number one distributor of the best brand. It can use as a replacement of R-22. R407C Refrigerant has reasonable performance match to R-22 in medium temperature refrigeration. It has lower capacity in low temperature refrigeration systems. Abusaeed Trading Company is the popular R407C Refrigerant suppliers in the UAE.
Honeywell's Genetron Refrigerants
In these changing times, it's important to have a knowledgeable refrigerant partner that can help your business make the transition to environmentally safer hydro fluorocarbon products. Honeywell strives to be that full service supplier by providing products and support programs. In other words that meets the changing needs of air conditioning and refrigeration professionals. That is to say, the broad product line we offer features Genetron brand solutions for virtually every application in air conditioning and refrigeration.
Applications of R407CRefrigerant
R407C refrigerant is a long-term, non-ozone depleting replacement for R-22 in various air-conditioning applications as well as in positive displacement refrigeration systems. It can use for new equipment and retrofits. Not recommended for use in chillers with a flooded evaporator. In Air Conditioning and Heat Pumps, R407C refrigerant is a best retrofit alternative to R-22. It has close performance match with slightly higher operating pressures.
Firstly in Unitary Air Conditioning
R407C can serve as a non-ozone-depleting replacement for HCGC-22 in residential and light commercial air-conditioning systems. Further, it has a capacity comparable to HCFC-22 making it easier to use in existing equipment designs. Some equipment modifications will require when retrofitting these systems to R407C.
Secondly in Chillers
R407C can serve as a replacement for HCFC-22 in positive displacement chillers without flooded heat-exchangers. Because R407C is a blend with a temperature glide, it is not good to use in chillers with a flooded evaporator.
Thirdly in Commercial Refrigeration
R407C may be used to replace HCFC-22 in existing medium-temperature commercial refrigeration systems. In addition it includes supermarket display cases and reach-in coolers.
Abusaeed Trading Company is proud to be a distributor of world leader in the invention, manufacture and supply of environmentally safer refrigerants. Moreover, we strive to provide our buyers with the best service experience possible, competitive pricing and after sales support remains unmatched.
For more information please click www.abusaeed.com
Contact
+971 (0)4 2209 646
+971 (0)4 2209 647
connect@abusaeedtrading.com