R404A Refrigerant UAE, the authorized Honeywell distributor – Abusaeed Trading Company supplies high-performance R404A refigerants in the UAE. We deal with top brands like Honeywell Refrigerant UAE, Gas Genetron R404a and have a long list of satisfied clients. We make the world better through diverse business and advanced technology in the fields of Air Conditioning and Refrigeration along with all supporting Electrical parts and Equipments.
Applications of R404A Refrigerant
R404A (HFC-404A) is a non-ozone depleting compound designed to serve as a long-term alternative to R502 (CFC-502) and R22 (HCFC-22) in low – and medium-temperature commercial refrigeration applications. Applications where Genetron® 404A (R404A) is a suitable retrofit refrigerant include supermarket freezer cases, reach-in coolers, display cases, transport refrigeration and ice machines. R404A is a substitute for R502, but it is not a drop-in replacement. Mineral oils and alkylbenzene lubricants, which uses traditionally with R502, are immiscible with R404A. That is to say, service technicians should consult the original equipment manufacturer for the recommended lubricants.
Non-ozone-depleting refrigerants
Subsequently commercial and industrial refrigeration replacement of (CFC) R502 and (HCFC) R22 are the industry's principal focus. Honeywell's long-term solutions for low and medium-temperature applications are R507 and R404A, both non-ozone-depleting refrigerants. Further, R507 is an azeotropic blend of HFC-125 and HFC-143a, and HFC 134a. Both options can give a high level of efficiency with performance and characteristics similar to R502, and able to use as replacements in retrofits as well as in new equipment.
Handling
R404A Refrigerant is a blend. For this reason, it is essential that systems have to charge only with liquid from the cylinder, not vapour. Further, vapour-charging R404A may result in the wrong refrigerant composition and could damage the system. So technicians should use a throttling device to avoid slugging the compressor with liquid and causing damage to the compressor.
Abusaeed Trading Company is the established leader of Honeywell products that are safer to use. We are dedicated to provide the best of products and services based on deep rooted commitment and value towards our customer's business and goodwill. Moreover, we offer very competitive prices and ensure prompt delivery of our products.
For more information please click www.absaeed.com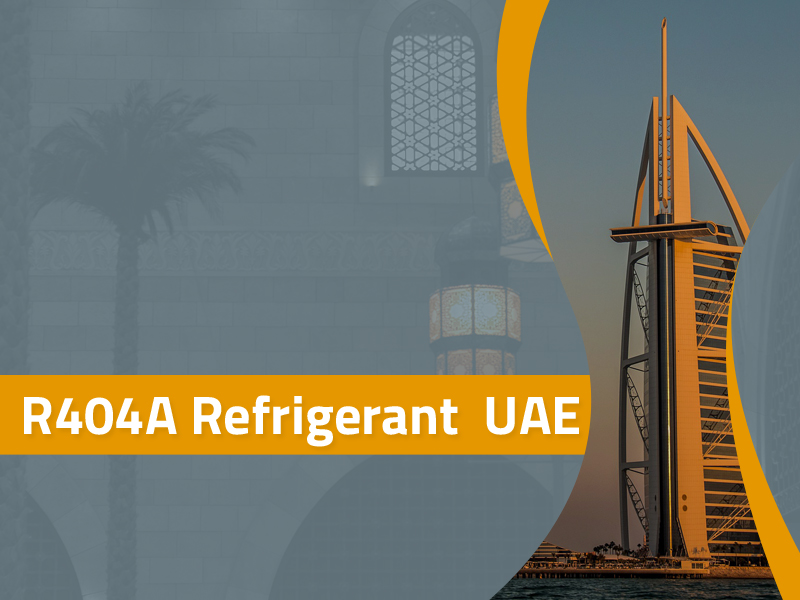 Contact
+971 (0)4 2209 646
+971 (0)4 2209 647
connect@abusaeedtrading.com
Related Links
R407C Refrigerant UAE
R134A Refrigerant UAE