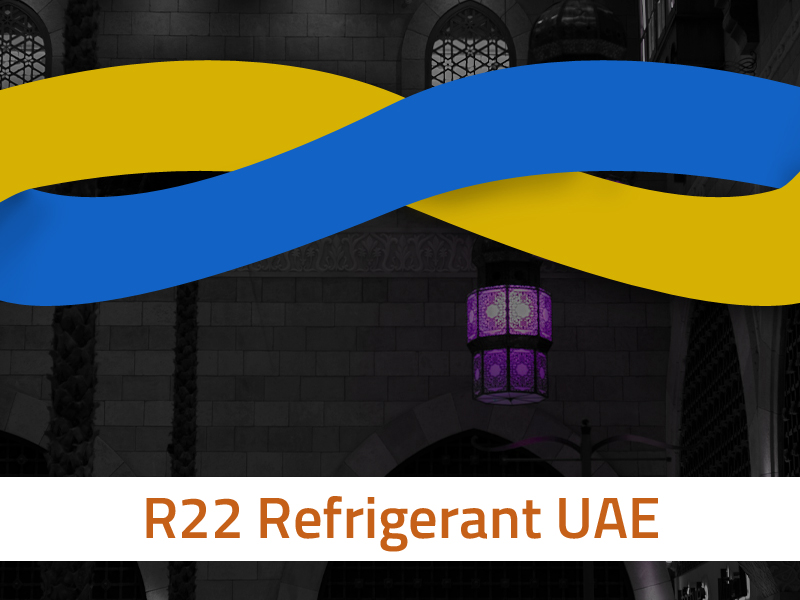 R22 Refrigerant UAE, one of the authorized Honeywell R22 distributors in UAE – Abusaeed Trading Company deal in only the best brands from world's well known companies. R22 is a universal single-component HCFC Non-Toxic and we have a long list of satisfied clients. We are dealer distributor supplier of many air conditioner refrigerants gases in UAE.
What is R22 refrigerant?
R22 refrigerant is one specific type of refrigerant, which is the main chemical your HVAC system uses to cool your home. Generally speaking, all kinds of refrigerants run through your air conditioner or heat pump, and they continuously absorb and release heat in order to cool your home.
What is honeywell Genetron 22?
HCFC-22 is a colorless, non-flammable volatile liquid hydrochloroflurocarbon. HCFC-22 is significantly less ozone-depleting than chloroflurocarbons (CFC) of HCFC-22 can induce cardiac sensitization. Therefore it should use in accordance with recommended practices.
As an HCFC, R22 is being phased out globally. Honeywell recommends using Genetron Performax®LT or one of the Solstice® range products.
What types of refrigerant are being used to replace R22?
Consequently HCFCs replace CFCs, likewise HCFCs will replace by hydrofluorocarbons (HFCs). These compounds lack the atmosphere- damaging chlorine found in CFCs and HCFCs. Although they also have high global warming potential (GWP), further ozone depletion will mitigate in future.
Some organizations are moving for them to ban as well. Subsequent developments could affect the approach to R22 alternatives.
In the meantime, however, most (if not all) newly manufactured air conditioning units have already transitioned to the use of R410A (HFC410A). You may know under it under the Honeywell brand name Puron.
Those who having older R22 units may prefer to retrofit rather than replace their system. R438A is an HFC replacement that behaves similarly enough to R22 to use the same metering devices.
Abusaeed Trading provide quality service to our customers at their convenience. We do this by using our dedicated team and the resources at hand. We have been supplying for quite some time, and this has allowed us to obtain tremendous clientele during our years of existence.
Contact
+971 (0)4 2209 646
+971 (0)4 2209 647
connect@abusaeedtrading.com
Related Links
R407C Refrigerant UAE
R134A Refrigerant UAE