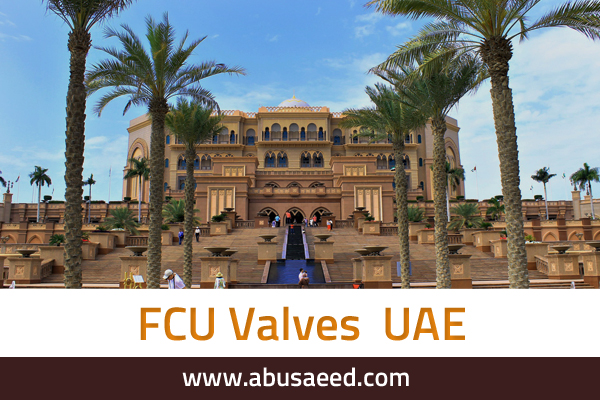 FCU Valves UAE
FCU Valves UAE offer superior quality valves through Abusaeed Trading Company, the leading Honeywell Distributor UAE. Our range of products includes the valves, refrigerant, actuators etc for industrial requirements are provided.
Honeywell Valves UAE is the top brand offer across UAE. Valve has a variety of qualities, standards, and groupings and we, at Abusaeed Trading Company providing valves from us on varied specifications as per customer's demand.
Industrial FCU Valves
We are instrumental in offering a remarkable range of Honeywell FCU Valve to our clients. Honeywell FCU Valves, that we offer have been procured from the established manufacturer of the industry. The products those offer develop by making use of premium quality raw material and components at our vendors' end. Furthermore, these products develop in accordance with the set quality parameters of the industry. These offered products can use to control FCU, cassette or any chilled or hot water applications. Furthermore, these offered products are available with us in different sizes (15, 20, 25 mm) and same work on 240 VAC.
Among the different types of valves having specific purpose, Honeywell 3 Way FCU Valve is one of the important FCU valves use for industrial purpose.
Honeywell 3 Way FCU Valve
With years of experience in this domain, we have carved a niche by offering a commendable collection of Honeywell 3 Way FCU Valve. The offered valves are manufactured from the superior quality material and leading techniques in conformity with set industry norms. In addition, these valves can use for controlling the flow of water, air, gases, and other materials. Above all, we are giving these valves from us on varied specifications as per customer's demand.
Features:
Firstly, Dimensional accuracy
Secondly, Corrosion resistance
Thirdly, High pressure bearing capacity
Modulating Control Valvess
The VC7900 Series Modulating Control Valves provide precision flow control of hot or chilled water in various heating and cooling applications. The VC hydronic valve consists of a valve body and replaceable characterized cartridge assembly. Modulating Control Valves design to provide sinusoidal valve actuator travel, and therefore operate silently and resist water hammer.
We strive to source and provide high quality products and renowned brands with dedicated customer service and uncompromising standards to improve lives and our communities. Moreover, we offer very competitive prices and ensure prompt delivery of our products.